Åbning af en WebMoney-konto
Det er nemt at åbne en konto hos WebMoney, hvis du ikke allerede har en. Klik blot på dette link for at åbne en.
Når du har registreret og finansieret din WebMoney-konto, vil du være i stand til øjeblikkeligt at indbetale til din SlotsMagic.dk konto og begynde at spille med det samme!
If you need additional help, click here to access the Help Desk page on their website.
For teknisk support via e-mail, kontakt venligst vores kundeservice hold på [email protected].
You can also contact the WebMoney technical support call center. You can find this on their Contact page on their site.
Se nedenfor en liste over telefonnumre til de internationale tekniske kundeservice callcentre:
+7 (495) 727-43-33 – Moscow.

+7 (812) 336-43-18 – St. Petersburg.

+1 (212) 202-66-06 – United States.

+44(203) 239-60-39 -UK.
Instruktioner
Start by going to //www.wmtransfer.com and select your desired language from the top right hand corner. Once you are ready press the "Sign Up Now" button.

Der er 4 trin til åbning af din WebMoney-konto, og det første er at indtaste og bekræfte dine personlige oplysninger.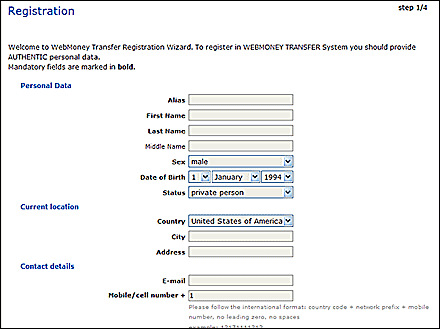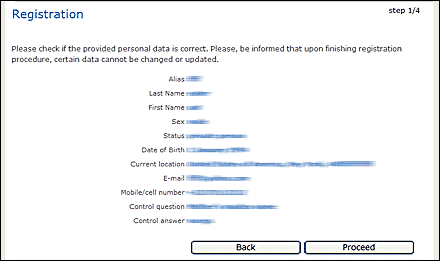 Bemærk venligst, at alle oplysninger skal være korrekte for at gå videre.
Det andet trin er at indtaste din registreringskode der er sendt til den e-mail-adressen anført i dine personlige oplysninger. Så snart koden er bekræftet, vil du blive omdirigeret til mobiltelefon godkendelsessiden.
Denne side indeholder instruktioner i at sende en SMS fra din mobiltelefon til godkendelse af mobiltelefonen. Vent venligst indtil modtagelse af SMS er bekræftet før du fortsætter.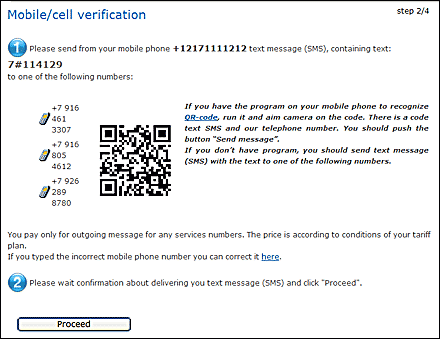 Når din SMS er modtaget, vil vi sende dig en bekræftelses-besked.
Når du modtager en bekræftelse, skal du klikke på "Proceed" for at oprette din konto og fuldføre registreringen.